About Us
WGL Enterprises Pty Ltd (WGL) is a specialist consultancy and strategy company providing business and technology solutions to our clients operational challenges and provide them with a competitive advantage through innovation.

Since 1994 WGL has partnered with our clients nationally and internationally to deliver successful project outcomes launched from our headquarters on the magnificent Island State of Tasmania.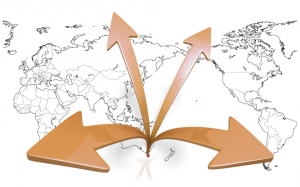 With a constant eye to the future, our primary goal is to find, create and implement innovative workplace solutions. This is achieved using our extensive multi-industry experience and a specialised "toolbox" of skills and techniques to deliver practical and effective workplace results.
Quality service and client focused outcomes are core WGL values and this approach has resulted in much of WGL business to date being based on client referral or repeat business.
We are proud to boast that the WGL name signifies quality, ethics and value for money.
Our core values are to provide quality service and client focused outcomes.
Our core focus is to provide innovative, efficient and targeted services to business seeking agile, flexibility, responsiveness, project efficiency through innovative processes and technology solutions.
At WGL, we work with our clients to establish strong long term relationships and influence their strategies to deliver them innovative solutions to complex workplace issues.
Critical to this is taking the "can do attitude" to every project, challenging normal practice and setting and making stretch goals achievable through innovation and smart thinking.
This approach has resulted in a large amount of WGL business as referral or repeat business.
Our success is viewed through the client's eyes, not ours. The true measure of our success is when our partner clients return for their next project or recommend WGL to others for their projects.
It's about developing long-term relationships – with our clients, our employees, our subcontractors, and the communities within which we work.